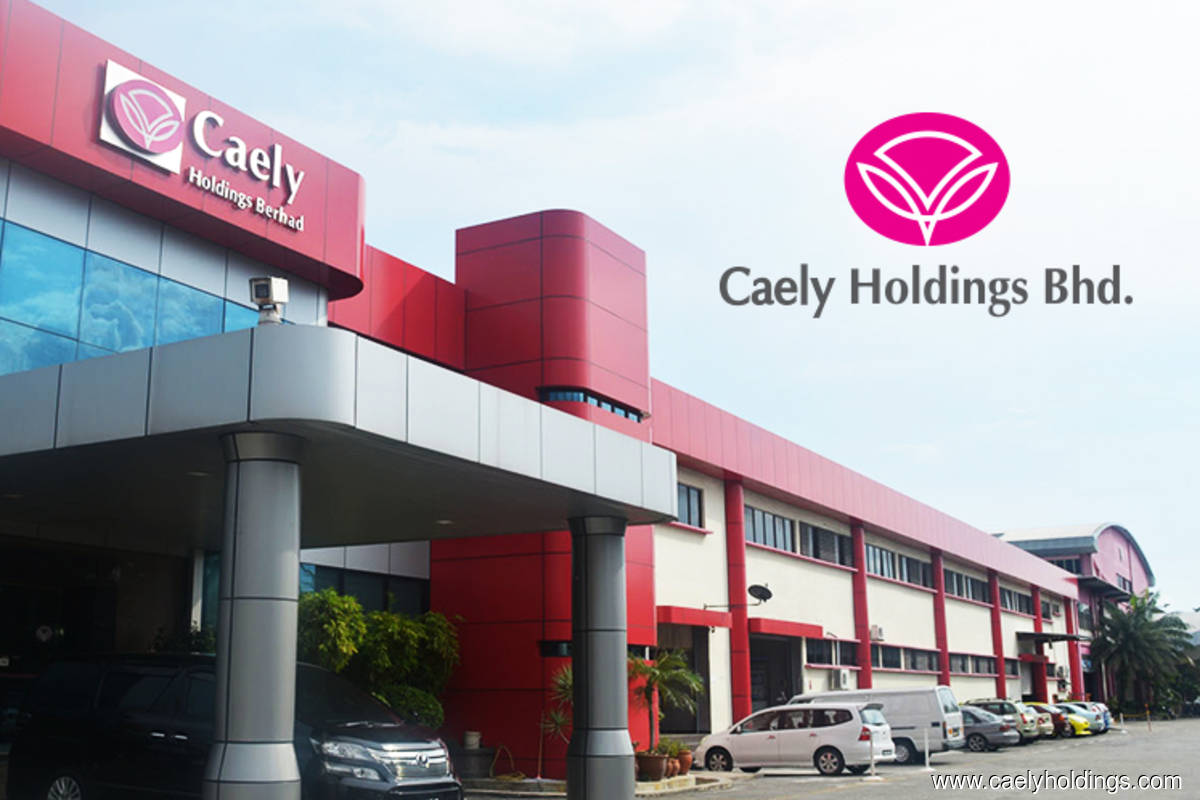 Four former police officers sit on Caely's board, including the executive chairman
KUALA LUMPUR (September 27): After the removal of seven directors last month, Caely Holdings Bhd – a lingerie maker that has been embroiled in shareholder fights and investigations by the Malaysian Anti-Corruption Commission (MACC) over the past five months – has named two other former police officers to the council.
Caely announced the appointment of Chong Seng Ming, 61, and Datuk Mior Faridalathrash Wahid, 60, as independent, non-executive directors of the company.
Both have over 40 years of experience as police officers with a background in law, according to the company's filing with Bursa Malaysia.
Meanwhile, Ng Keok Chai, who served 36 years in the Royal Malaysian Police, is the company's executive chairman. The company clarified that the appointment was made on August 29, instead of September 29, as noted in the earlier filing dated September 2.
"He (Ng) specializes in criminal investigation in a variety of areas including commercial crime, general crime and forensic accounting, with extensive experience in management and special operations," Caely said in the fellowship filing.
With Datuk Kang Chez Chiang, four former police officers now sit on Caely's board of directors. Kang had served the police for 39 years and six months.
Teluk-based lingerie maker Intan has also named a former auditor, Kenny Khow Chuan Wah.
In a separate scholarship filing, Caely said Khow, 47, had more than 13 years' experience as an auditor with PricewaterhouseCoopers (PwC) Malaysia, including two years on secondment with PwC London.
Other directors who joined recently are Leong Seng Wui and Krishnan Dorairaju.
Interestingly, three members of Caely's board of directors, namely Ng, Khow and Leong, are also the directors of Green Packet.
Meanwhile, its two directors, Ng and Kang, sit on the board of glover Hong Seng Consolidated Bhd, which coincidentally Khow had resigned as executive director in March this year.
Ng and Khow are directors of CSH Alliance Bhd (formerly known as KTG Bhd).
Khow is also a director of MMAG Holdings Bhd.
Ng, 63, currently sits on the board of Ingenieur Gudang Bhd (formerly Dynaciate Group Bhd).
Leong, an executive director, is among 12 defendants in the lawsuit Caely filed last month to recover allegedly misappropriated funds amounting to RM30.55 million.
Other defendants include Kok Kwang Lim, Valhalla Capital Sdn Bhd, Datuk Seri Goh Choon Kim – who is the largest shareholder, holding a 21.05% stake; plus former group chief executive Datuk Chuah Chin Lai and his wife Datin Fong Nyok Yoon, and six others.
Fong, the founder of Caely, stepped down as non-executive director last month. It holds a 7.38% stake.
Caely's statement said these 12 defendants collectively owned 50.01% of the equity.
Caely, along with its wholly owned subsidiary Caely (M) Sdn Bhd (CMSB), also sought exemplary damages from Chuah and Fong for alleged breach of fiduciary duty during their tenure as directors of the two companies.
He sued the other 10 defendants for their conspiracy with Chuah and Fong to cover up the embezzlement and breach of fiduciary duty.
However, the seven directors behind the lawsuits have been removed from their positions. It is unclear if the new board members will continue the case in the future.
To recap, all seven trustees were ousted as the High Court ruled last month that resolutions to remove board members were passed at the EGM.
Koo Chen Yeng, the daughter of second shareholder Datuk Seri Tee Yam @ Koo Tee Yam, is among the ousted directors. Tee Yam owns 19.12% of Caely's capital.