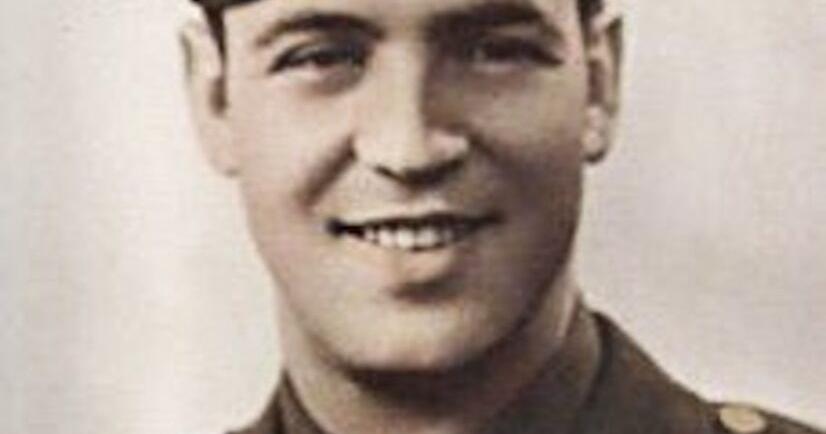 Identified soldier of the Second World War (Collier, G.) | New
After the war, the American Graves Registration Command (AGRC), the organization that searched for and recovered fallen American personnel, conducted several searches in the area, but in 1950 none of the remains found around Opheusden could be identified as Collier. It was declared unrecoverable in November 1950.
In 2015, DPAA historians began work on a comprehensive search and recovery project focusing on Operation MARKET GARDEN missing persons. During this work they analyzed information about X-3324 Neuville, an unknown set of remains recovered from Opheusden Civil Cemetery in 1946 and interred in what is today known as the Ardennes American Cemetery and Memorial , a American Battle Monuments Commission site of Neuville-en-Condroz, Belgium. Following multidisciplinary analysis by DPAA historians, forensic anthropologists, and odontologists, it was determined that X-3324 could possibly be Collier. These remains were exhumed in April 2019 and sent to the DPAA laboratory at Offutt Air Force Base, Nebraska, for examination and identification.
To identify Collier's remains, DPAA scientists used dental and anthropological analyzes as well as circumstantial evidence. In addition, scientists from Armed Forces Medical Examiner System used mitochondrial DNA (mtDNA) analysis.
Collier's name is recorded on the walls of the Missing at the Netherlands American Cemetery, a American Battle Monuments Commission site of Margarten, in the Netherlands, as well as others still missing from the Second World War. A rosette will be placed next to their name to indicate that they have been considered.
Collier will be buried on November 12, 2022 in his hometown.
For family and funeral information, contact the Army Casualty Office at (800) 892-2490.
The DPAA thanks the American Battle Monuments Commission and the US Army Regional Mortuary-Europe/Africa for their partnership in this mission.
For more information about the Department of Defense's mission to report on Americans who go missing while serving our country, visit the DPAA website at www.dpaa.mil or find us on social media at www.facebook.com/dodpaa Where https://www.linkedin.com/company/defense-pow-mia-accounting-agency.
Collier's staff profile can be viewed at https://dpaa-mil.sites.crmforce.mil/dpaaProfile?id=a0Jt0000000XexoEAC.